Start Saving on Wireless Today
Shop affordable, flexible and reliable plans that meet all your wireless needs on the T-Mobile 5G Network
*5G and/or 4G LTE access requires a capable device and SIM within an appropriate coverage area. Actual availability speed, and coverage may vary. Data speeds reduced during network congestion or after monthly allotment of 5G and/or 4G LTE data (40GB on Unlimited Plan). 250MB plan limited to 250MB. **Up to 10GB Mobile Hotspot on Unlimited Plans. Other taxes, fees, and restrictions apply.
See full terms for details.
Stay Connected to Friends and Family Worldwide
All Ultra plans come with free Unlimited Talk and Text to 80+ international destinations.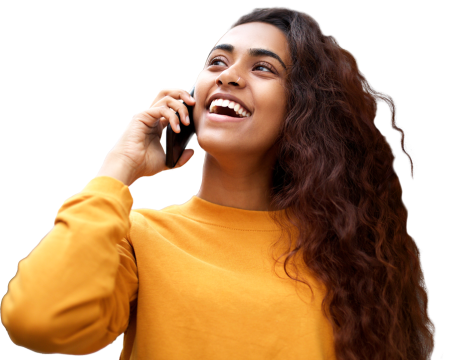 Included in your plan, your Ultra Mobile number works like a local call when your friends and family use Call Me Free.
Enjoy up to 1,250 bonus minutes of talk in 39 hand-picked international destinations for an additional $10/month.
Call up to 5 different Philippine phone numbers on the Globe Network for an additional $10/month.
How Switching to Ultra Works
Step 1
Check Coverage
See if Ultra Mobile is right for you by entering your zip code below.
Step 2
Bring Your Own Phone
Not ready to leave your phone behind? Use Ultra on your current phone and save.
Step 3
Purchase Your Plan
Choose the plan that best fits your needs, and we'll ship everything out for free.
Step 4
Activate Your Plan
Whether you transfer your existing number or get a new one, our activation process is easy and free.
Ready to Get Started?
Check your coverage and phone compatibility.
See Why People Love Ultra Mobile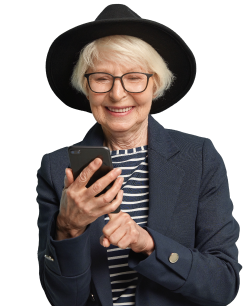 Good coverage and data speed...overall great value!
The service is absolutely great. I get mobile service in the city and even in neighboring states.
Best rates anywhere that I could find. Love the ease of choosing & changing my plan. Love the prepaid rates.


Ultra Mobile offers everything you want in wireless
Did you know that Ultra Mobile plans offer wireless essentials like Wi-Fi Calling and Text, plus Unlimited Talk and Text all on the nation's largest 5G network? There are no contracts or commitments, either. Our prepaid mobile plans also offer additional features like a Free Mobile Hotspot, Free 3-in-1 SIM Card and Free Unlimited Global Text. You can also get international calling plans to over 80 INTL countries. Plus, we have data amounts perfect for anyone, whether you need a 250MB, 2GB, 6GB, 15GB or Unlimited prepaid plan. If you're looking to switch wireless providers, we've got a plan that's right for you.